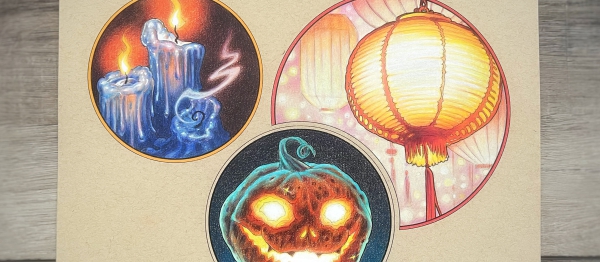 How would you like to make your coloring pages or drawings look like they actually glow?!
Now you can!
My new four-week intensive art course on Fantasy Glow Effects will light up your colored pencil work forever.

TOP NOTCH CONTENT
The course is divided into four sections: bioluminescence, potions, lanterns, and fairies, to cover all of your glow effect needs.
Each of the four lessons consists of a two-hour video lesson (lessons are offered live as well as recorded) covering shading technique, color selection, and offering three separate demos.
To maximize your enjoyment and learning, I've drawn ten new illustrations for us to practice on.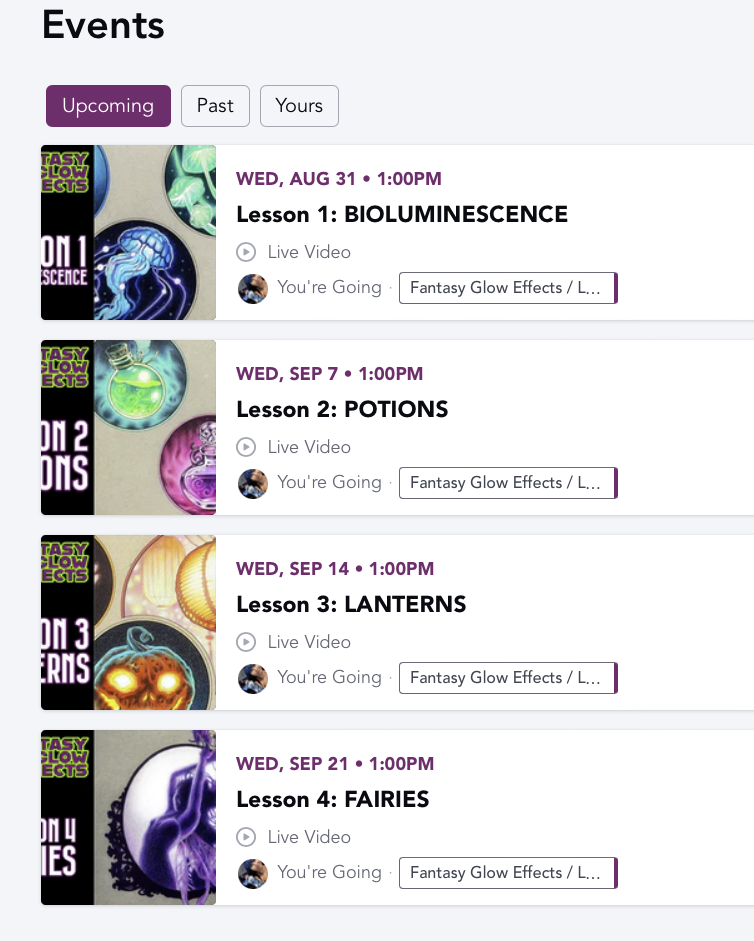 CLASSROOM ENVIRONMENT
I've been teaching art for years, both in-person and over various on-line platforms. In my experience, regardless of wether a student is in the same room with me or in the same chat room, everyone learns 100% better if they're learning in a classroom environment.
I host all of my courses in my private on-line art club TALM. Each course is set up as a virtual meeting place, where students are constantly chatting, sharing photos of their work, asking questions, helping each other, and of course always just a click away from their instructor.
I have never seen such amazing results from students as I got in my live courses Skin Tone Mastery and How to Color Gemstones. Every single student who completed the course emerged completely transformed, and armed with real skill and and tools applicable to any coloring or drawing.
LIVE AND ON-DEMAND VERSIONS
When I release a new course, I first run it as a live course. This means that the entire curriculum has a set start date, an end date, and fixed live lecture dates.
Fantasy Glow Effects LIVE will begin on August 31st and end of September 21st 2022. Live sessions will be held every Wednesday 13:00-15:00 PST.
While I encourage students to attend live lessons if they're able, I assure you that your experience will not be diminished if you watch the recording.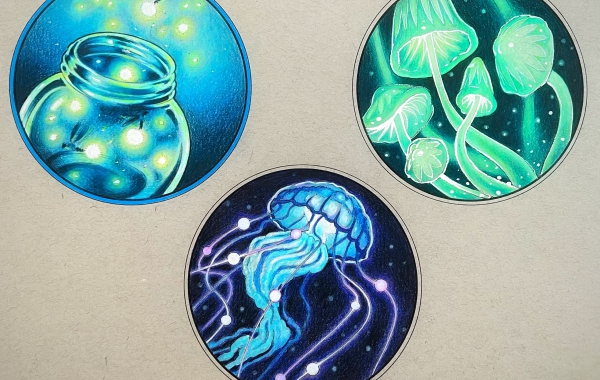 As soon as the LIVE course takes place, the ON-DEMAND version will become available. Here, students can go through the course at their own pace and take as long as they need.
There're no more live sessions. All video lessons will become immediately available as uploaded recordings.
The ON-DEMAND version will remain available for purchase forever, and even though everyone will be going through the material at different times, chances are someone else is also going through the course the same time as you are. Use that classroom environment even though I'm not there to guide you.
HOW TO SIGN UP
If you want to catch the LIVE version of Fantasy Glow effects, you have until August 31st 2022 to join. Just click the big blue button bellow and pick your payment plan.
Since all my courses are hosted inside TALM (my art club) you must be a member of TALM to join a course. Worry not TALM itself is 100% free. So if you're not already a member, join TALM first, and then sign up for the course.
JOIN TALM
See you in class!