My art academy It's Easy To Draw also hosts an awesome Artist Lounge.
It's free to join and it's a unique place to meet colorists, illustrators, and all sorts of creative people.

Together we learn new techniques, share our projects and connect with others who have similar interests; so that we can take our creations to the next level, and gain comfort and confidence that transcend to other areas of our lives.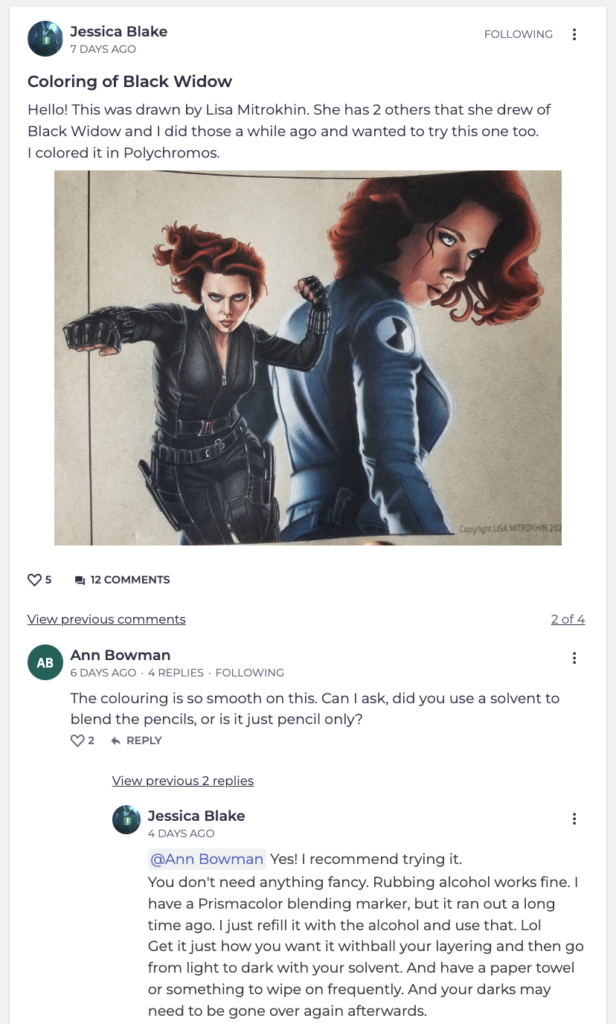 Get away from the drama
I created this online oasis to get away from the noise and negativity of Facebook.
In the Artist Lounge we have members from all over the world, with different beliefs, interests, and motivations.
Yet, we exist without conflict.
How is this possible?
We are bound by one common goal – art and let art.

Designed for communication
Our creative universe is organized by Spaces that allow members of common interests to interact, bond, and grow.
The possibilities are endless.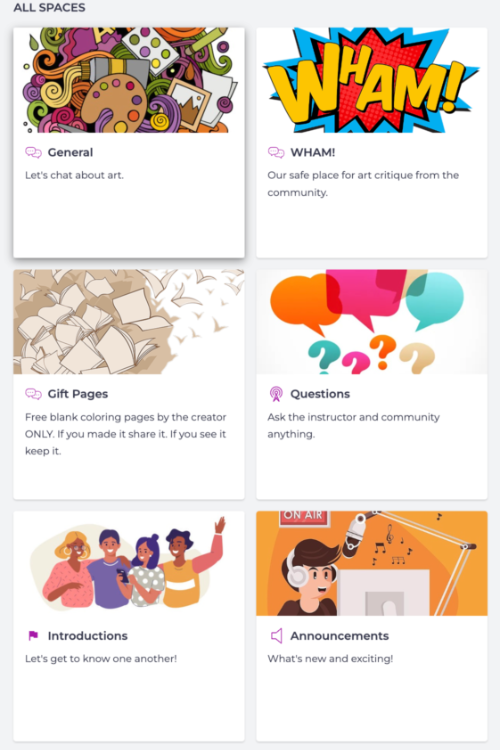 So, come join the family. We're excited to meet you.