Become a Patron
Patreon is a great way to support your favorite artist and get a few treats along the way.
I, and my lovely assistant Shelby, offer four tiers and a tip jar, that treat you to coloring pages, voting rights, behind-the-scenes content, and of course fun merch.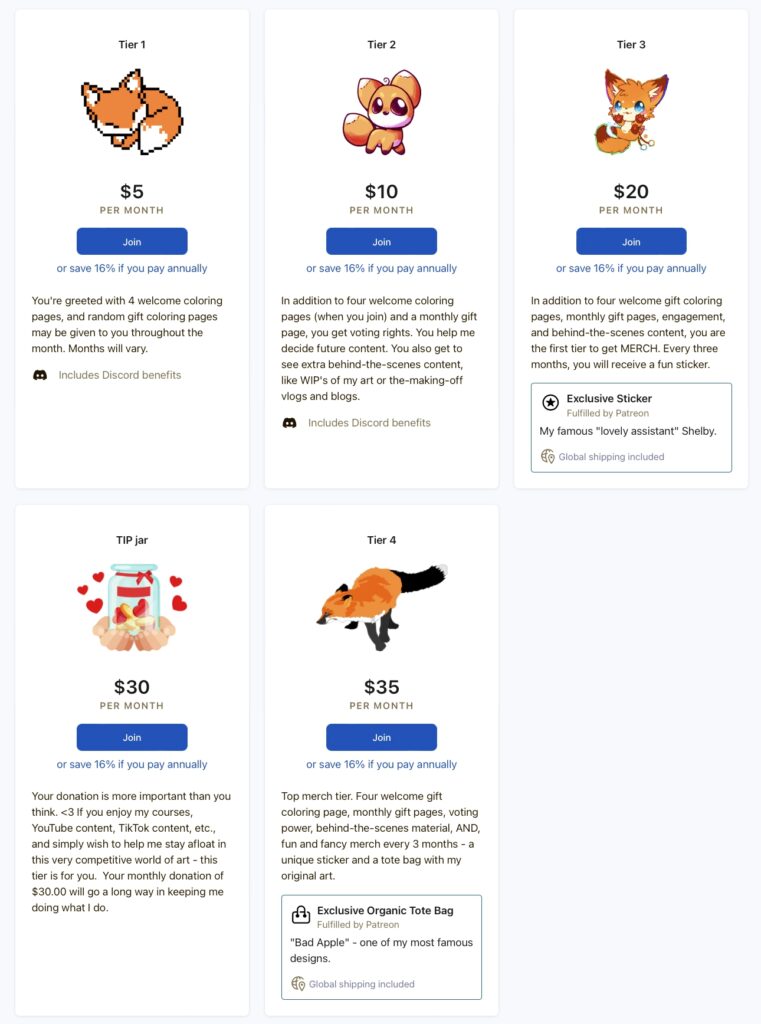 Click on the big button below to go straight to Patreon and pick a tier that's right for you.