If you like to draw or color and want to take your skin tone colored pencil work to a whole new level – my SKIN TONE MASTERY course on Udemy is for YOU!
In this 3.5-hour course I will teach you my technique to achieve cream, peaches, caramel, toffee, and espresso skin tones. Each section (or lesson) focuses on a new skin tone and contains several short video lessons, as well as coloring pages to practice on, and my personal color charts.
GET EXCLUSIVE CONTENT AND KNOWLEDGE
The color charts that I designed for each skin tone are one of the most desired elements of the course, but even that's not the course's greatest value.
To prepare you for all the skin tone coloring possibilities out there, I teach you how to make your own color palettes for ANY skin tone!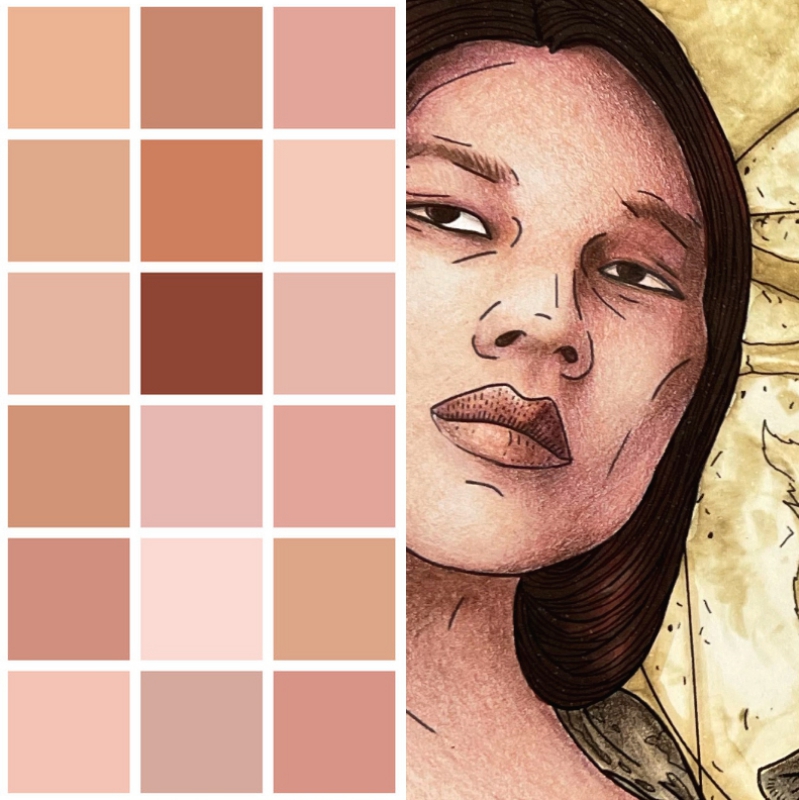 Every step of the way I will guide you with visual demos, my choices of colors, my shading and layering technique and much more.
For each skin tone I offer my own personal, already proven, color chart that your'e welcome to use on your own coloring.
But that wasn't enough for me. I want to teach you how to make your own artistic decisions, so I will also teach you how to build your own color charts for any skin tone you may wish to color.
In addition to printable charts and games, every lesson comes with two versions of a portrait illustration, making a total of 10 unique coloring character pages for you to practice on.