This is a collection of my hand-drawn pen and ink illustrations, based on Inktober 2021 prompts. Inktober is a yearly word association drawing game played by thousands of people all around the world.
This year I approached Inktober in a unique way: I offered my audience a chance to actually appear in my art as characters. For instance, a colorist named Crystal Miller booked the first day with an assigned word (prompt) "Crystal," and she volunteered her two girls to be featured. I drew the kids growing out of a crystal cluster. In this way the entire book was created with actual people (and in some cases their pets) as characters.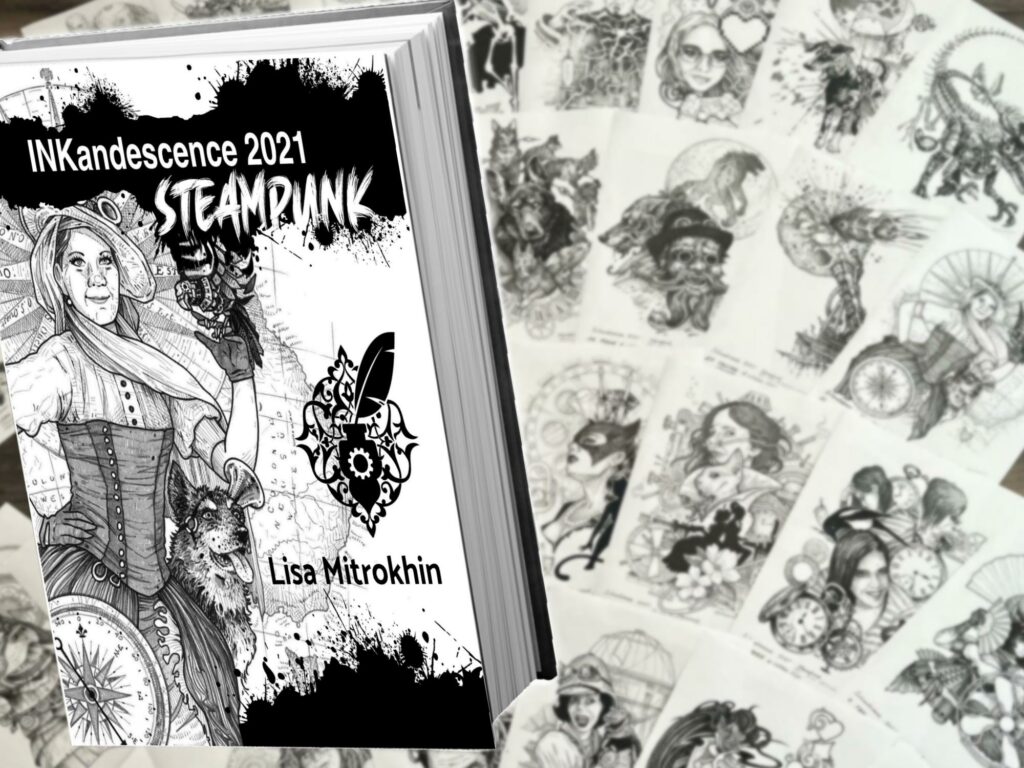 The trickiest part was to make every participant somehow reflect their assigned word. Some people knew the exact prompt they wanted, while others just gave me a general idea of their self image, and left me to make it work with the available words. As an extra challenge I set out to do the whole collection in a steampunk style.
For every day of October, I released a photo of a drawing, done in markers and fine-liners. That is thirty one drawings. The photos below are of my original drawings and a teaser for what will be inside the colorable published book. Enjoy the pics.
GET THE PDF DOWNLOADABLE BOOK HERE:
GET THE PDF
GET THE BOOK IN PRINT HERE:
BUY PAPERBACK
One lucky collector may also purchase the original bundle of signed drawings. Read all the offer details HERE