If you like to draw or color and want to take your skin tone colored pencil work to a whole new level – my SKIN TONE MASTERY course is for YOU!

In this five-week program I will teach you my technique to achieve cream, peaches, caramel, toffee, and espresso skin tones. Each week a new skin tone will be revealed.
You Can take Skin Tone Mastery LIVE and participate in real-time weekly two-hour video lessons, or watch the recordings at on your own time. However you choose to interact with this course, you will be joining a small and friendly community of like-minded creatives all of whom are on the same path to mastery as you are.
Skin Tone Mastery LIVE will begin the first week of March 2022, and STM On Demand will follow one week later.
GET EXCLUSIVE CONTENT AND KNOWLEDGE
In addition to learning my technique and having the weekly opportunity to pick my brain live as I lecture, you will be given my personal color palettes for each skin tone.
But even that's not enough to arm you against all the skin tone coloring possibilities out there, so I will teach you how to make your own color palettes for ANY skin tone!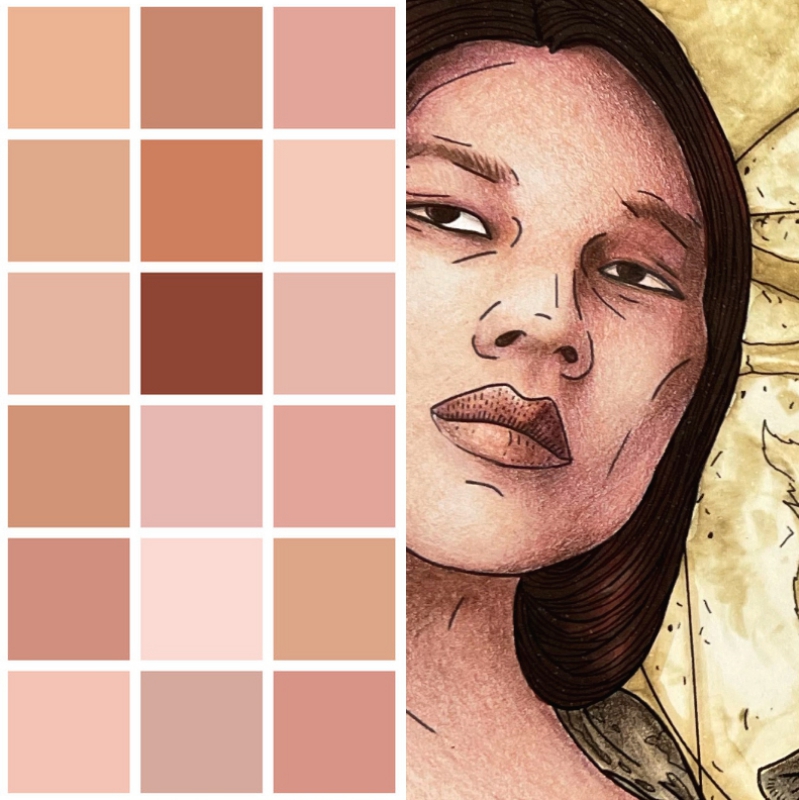 GET A BUNDLE DEAL
Act quick! This offer is ONLY available in the month of February 2022.

If you sign up for the Skin Tone / Color Theory bundle today, you will get COLOR THEORY on demand for 75% off its actual price. That is an INSANE sale.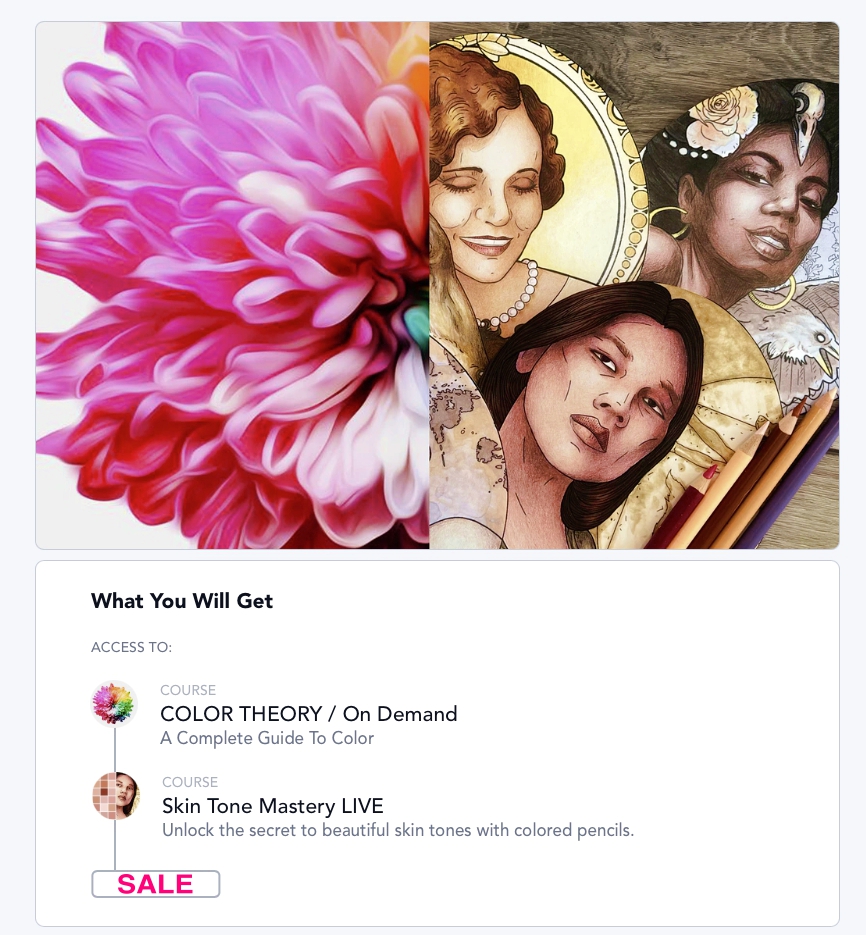 And, because it's on demand, you don't have to worry about being rushed taking two corses. You can go through COLOR THEORY whenever. As long as you sign up in February you will have indefinitely to complete it.
SO, WHAT ARE YOU WAITING FOR?!
Sign up for Skin Tone Mastery, or Skin Tone AND Color Theory, and learn to color like THIS.