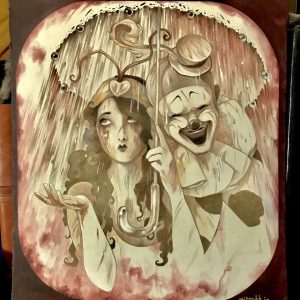 Patches is a commission marionette based on a clown drawing I did some time back. I was a given a name and a style, and asked to create a dancing clown doll with a vintage feel and lots of personality. I decided to make a child Patches. I tried to imagine what the clown from my drawing looked like when he was a little boy. I thought it humorous that he was born with clown face paint.
Patches is constructed from wood, plastic, copper wire, various fabrics and a bunch of different glues and adhesives, oh yes, and strings of course. His face and hands are the only plastic parts, the rest is hand-carved wood. The face is grafted onto a head that fit his size and personality. It is of course hand painted to match the character.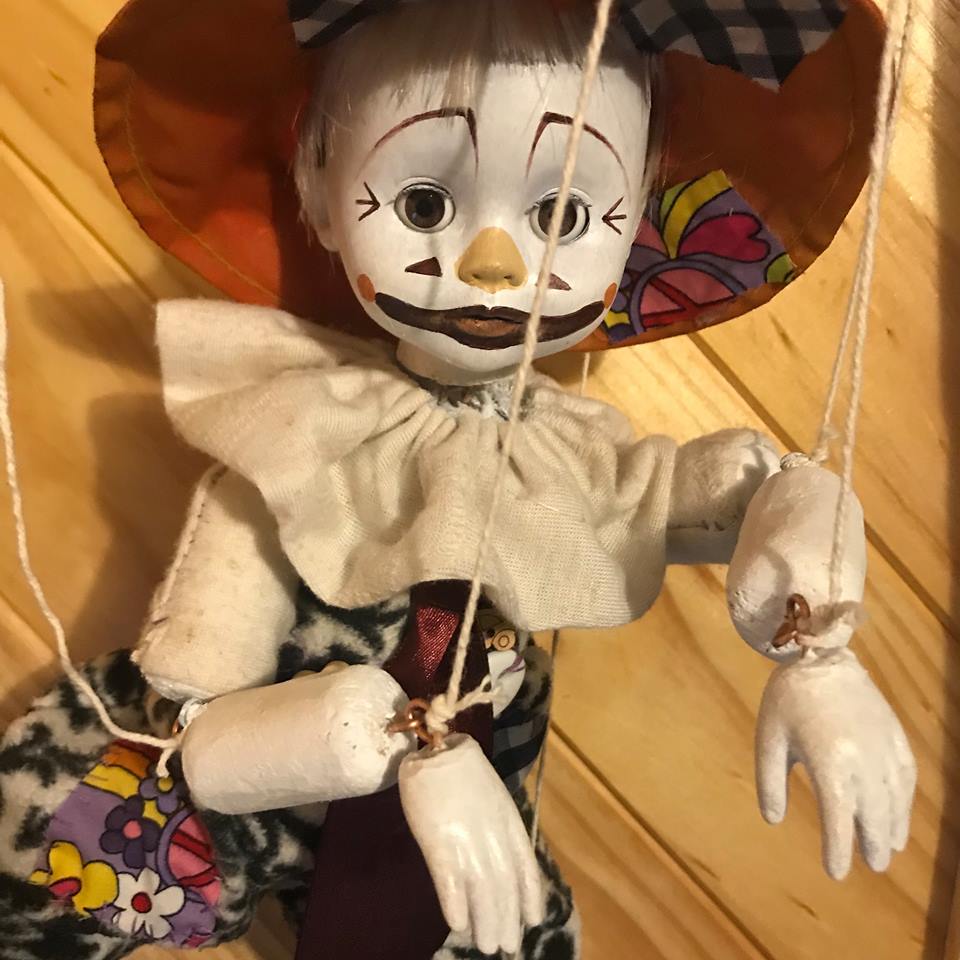 I hope you enjoyed this story. To view more of my creations, please visit and follow Nights And Mares Toys on Facebook. If you have an idea for a doll or a puppet, I am happy to take on new commissions. Please send me a private message here.