I love movies, especially fantasy, horror and psychological thrillers.
Recently I started on this new journey of drawing my own versions of movie posters, specific movie scenes, or individual character studies.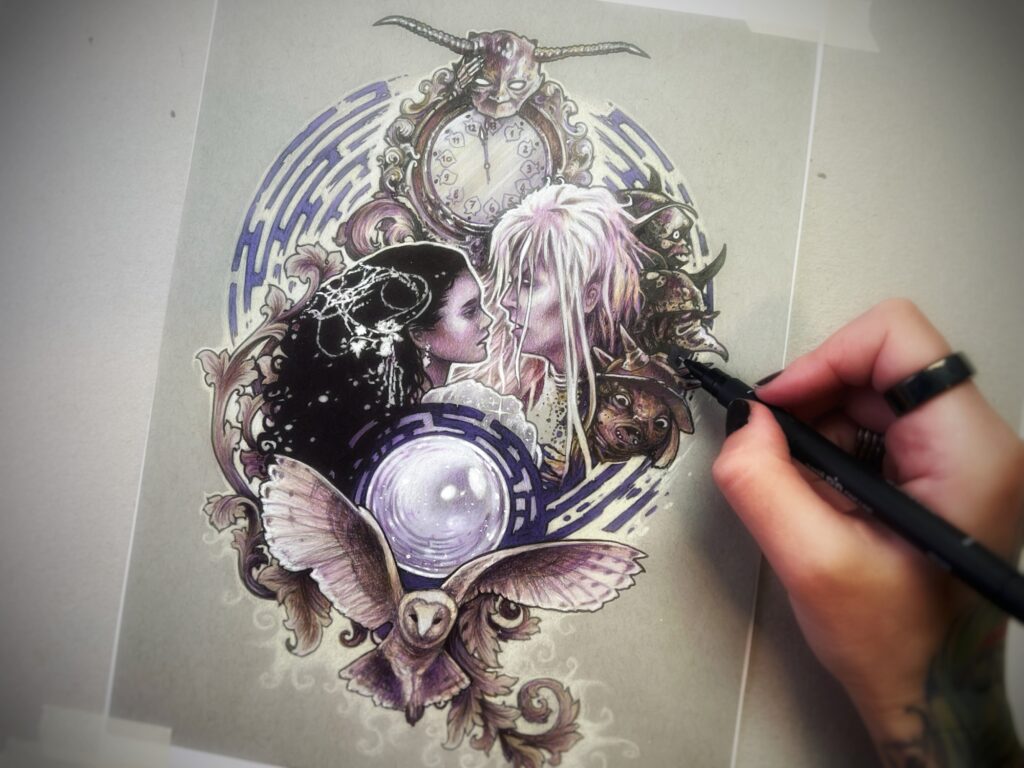 I spend several days dreaming up the perfect composition, then another day sketching it, and then I settle in for the drawing process. That usually takes six to ten hours.
I start with fine-liner marker pens on grey toned paper. This is the most time-consuming and precise stage. I tend to work with two kinds of grey ink rather than just black.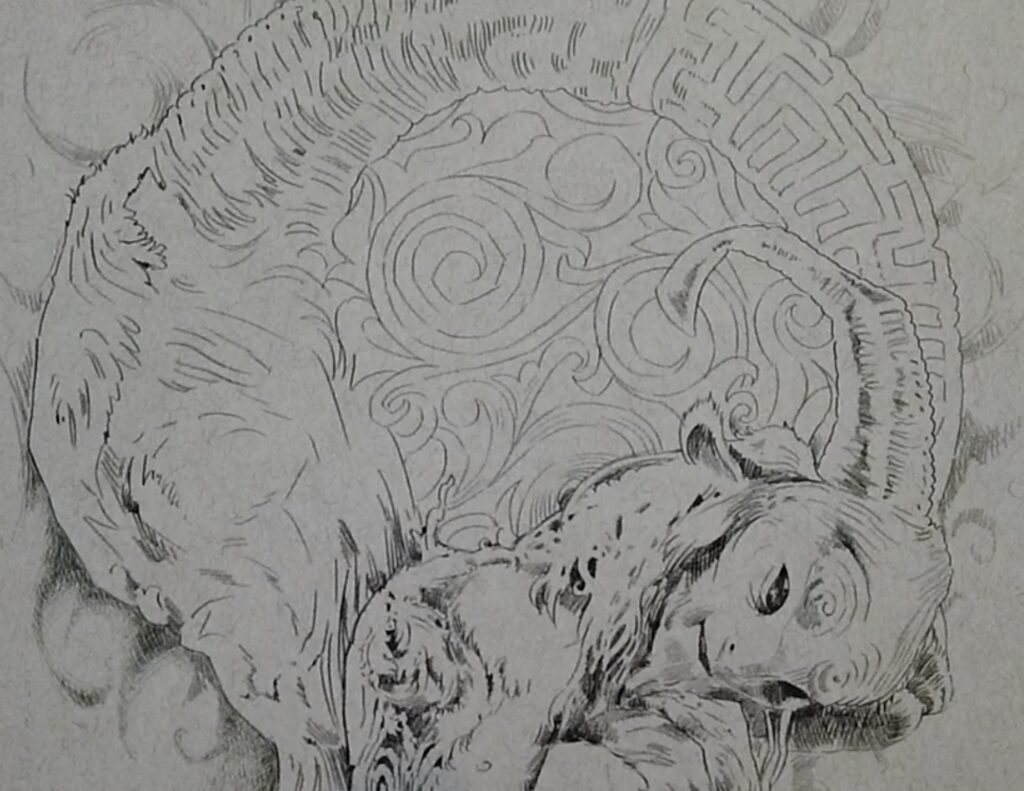 Then I like to add white highlights.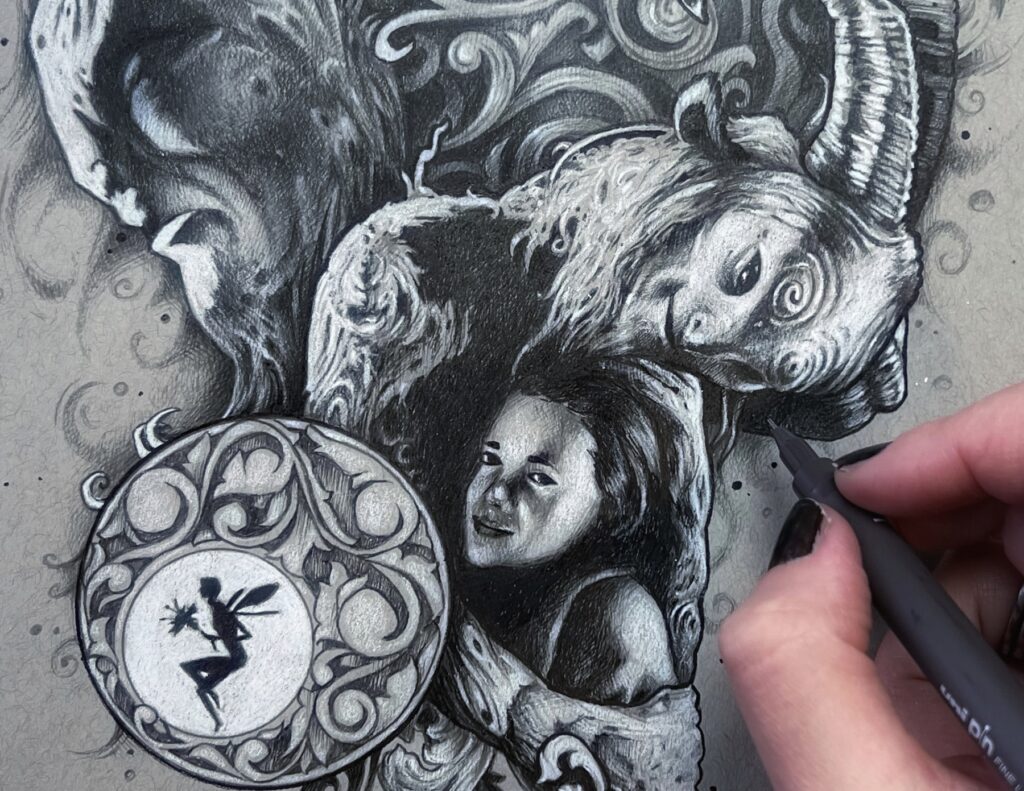 Finally I add color.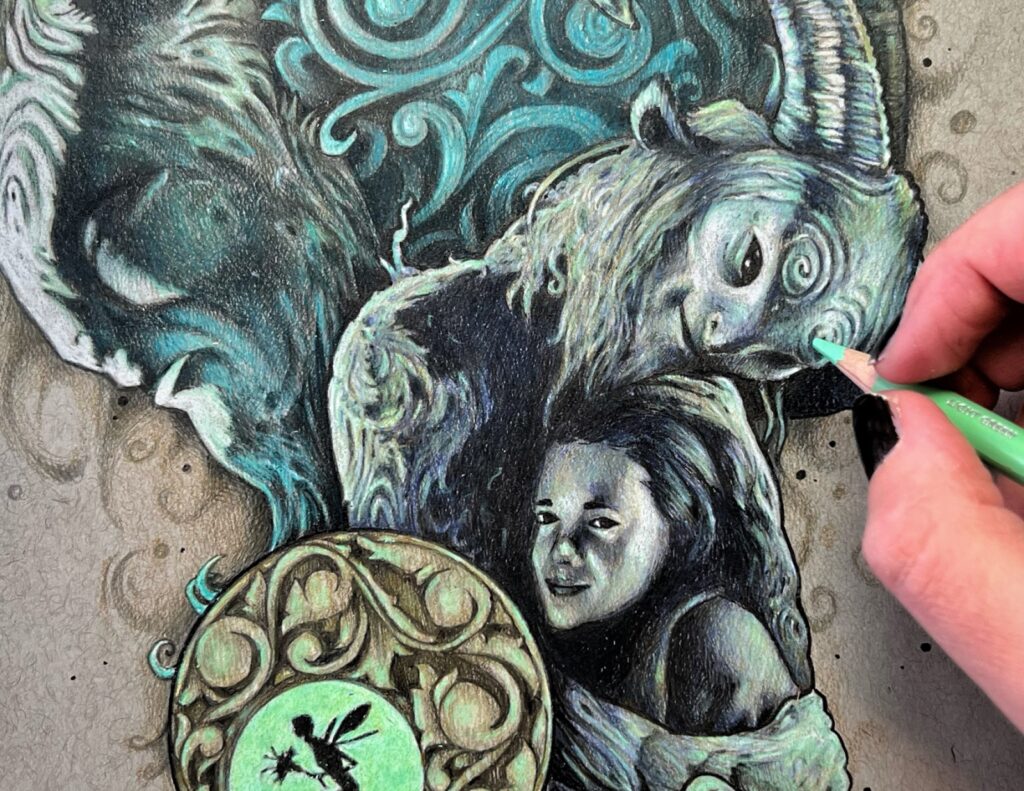 I design my compositions very much the way I used to designs tattoos – as complete and enclosed character collages. I guess some habits are hard to break.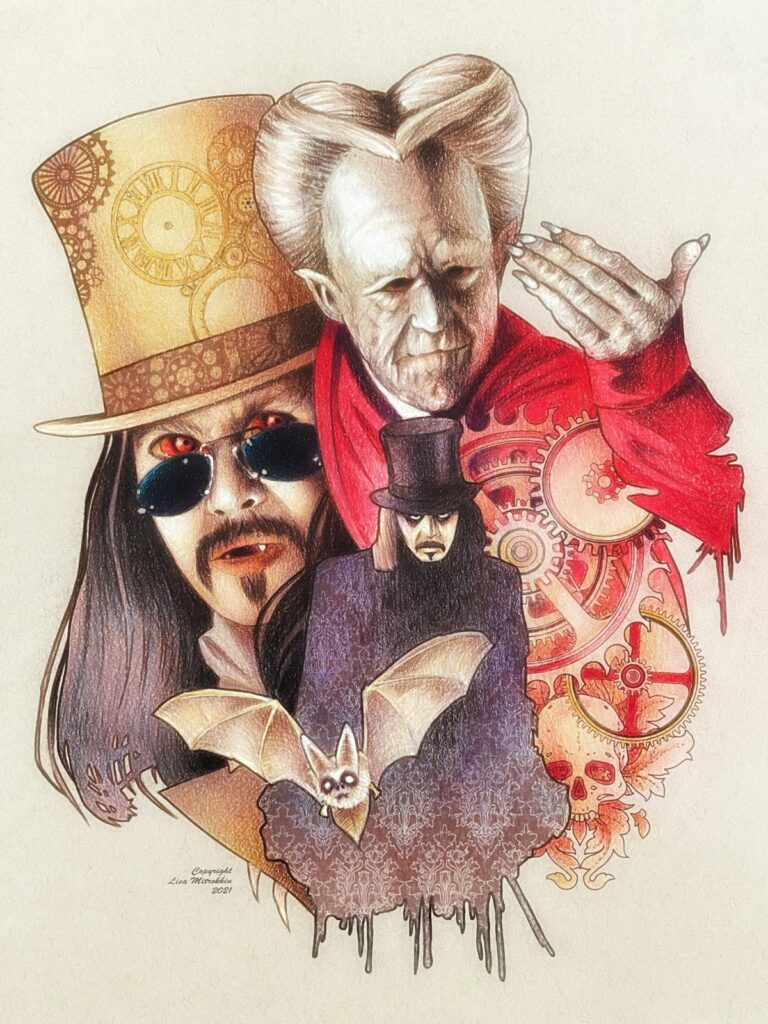 In the end, each illustration is a unique, personal, and highly detailed art piece.
So, what's your favorite movie?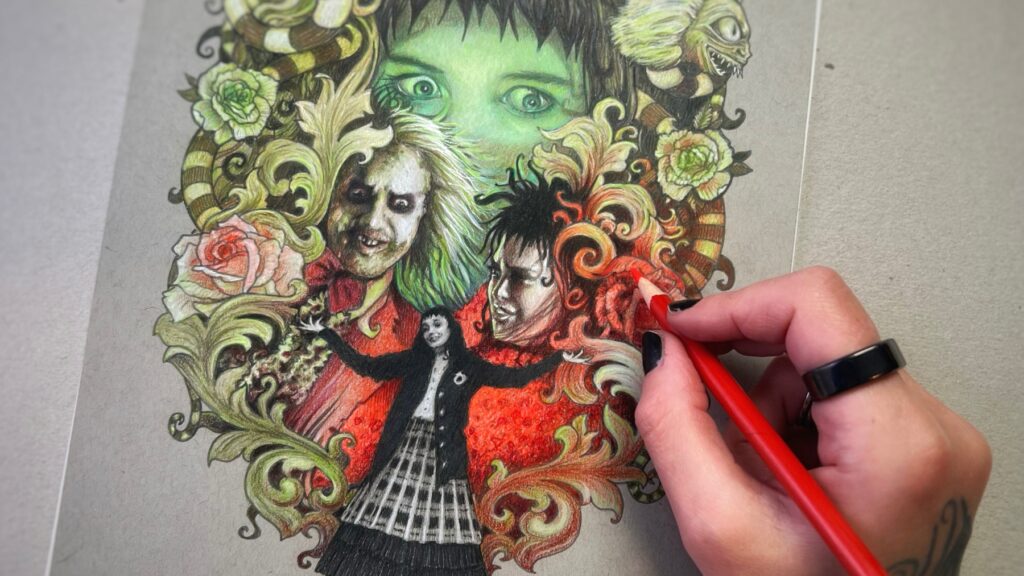 Order your own commission movie poster from me directly. Follow the big blue button below to go to my ETSY listing for a private order.