Hire me on Upwork
What IS Upwork?
Upwork is a global freelancers' platform, in which businesses and independent professionals connect and collaborate remotely. If you have a project in mind and don't know where to find the talent to do it, or wish to compare talents before hiring the perfect one, Upwork is the place to go. Just make a job posting, and within days you will receive several submissions from different applicants.
What kind of work can you hire ME for?
In my broad field of art, I specialize in illustration, graphic design, animation, photo editing, and presentation. You can use those as tag words to appear in my job feed. Some examples of projects that fall under those categories may be T-shirt designs, pet portraits, personality illustrations, commission coloring pages, analog or digital drawing or painting, real estate house and land renders, logo design, comic book character design, book cover design, image editing, image formatting, book formatting for electronic and print publication, and many more.
How can you hire me specifically?
If you already know me as an artist and wish to have me do the job, you can simply look for my profile – Lisa Mitrokhin, or click here, and "invite" me to a job interview. We will discuss your project, budget, my rate, and my timeline, and go from there. I encourage you to take a moment to browse my Upwork profile to get to know me and my artistic background better.
Why hire me through Upwork when you know me personally?
Getting and successfully completing more projects helps me build my portfolio and my reputation on Upwork, making me a more desirable artist for others to hire. So, even though it may be tempting for you to just shoot me a message on Facebook and arrange for a private contract, it is actually much more valuable for me to be hired through this platform for the work record that others can easily reference.
Examples of the work I have been hired to do
Book cover design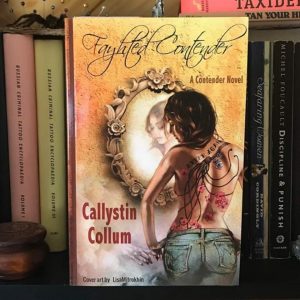 Callystin Collum was the first author who approached me about a book cover. When she selected me to be her cover illustrator she had no idea that I had worked as an exclusive tattoo artist for a decade. She just saw a page from one of my published art books and decided I was the person to reach out to. Turns out she had always wanted a tattoo artist to work on her cover. It couldn't have worked out better. Cally's main character is a girl with a very personal tattoo that Cally could imagine but could never even sketch. It was now my job to get to know her character and to treat the character as one of my tattoo clients. The result had Callystin crying tears of joy. We are already planning our next collaborative project. Being able to display this project on Upward allows other authors to find me for hire.
T-shirt Design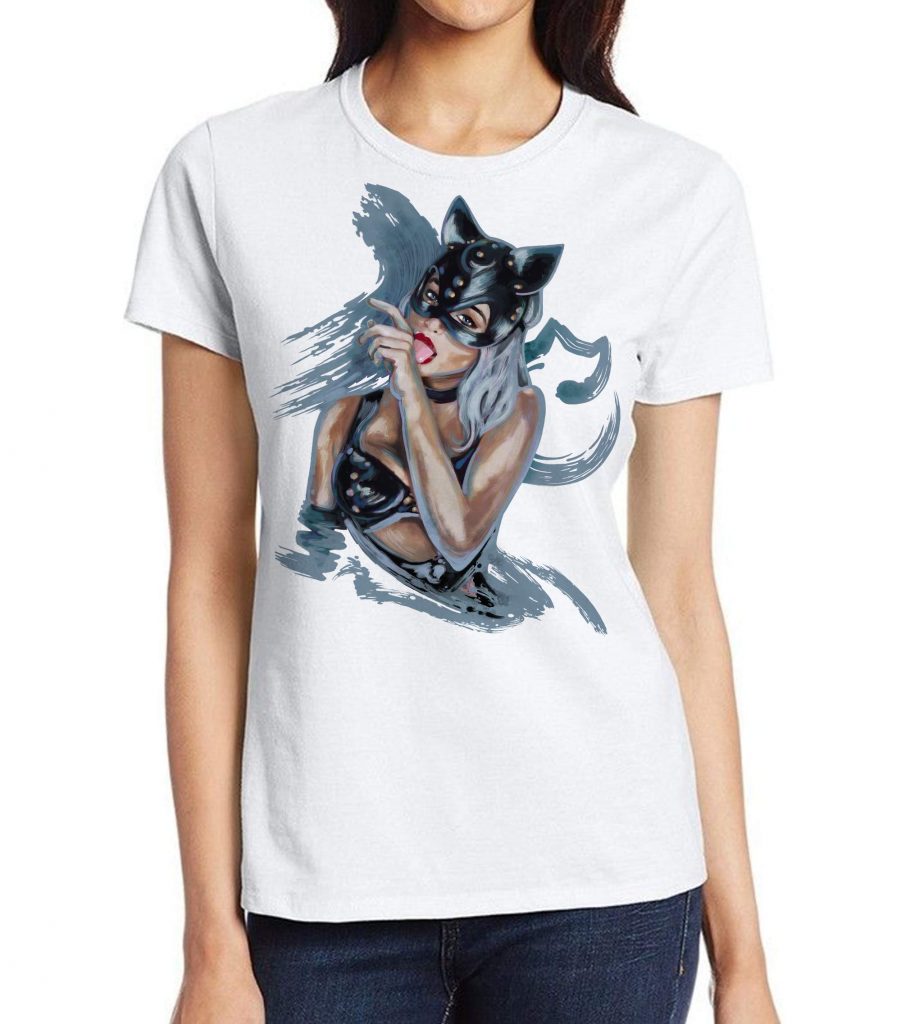 Over the years I have been approached by people to help them create T-shirt designs of various styles. Today, I am hired full-time by a private business in California to produce weekly T-shirt designs on the subject of their desire. Every Monday I receive a package of ideas, mood and style suggestions, and layout propositions, and every Friday I deliver a ready to print, transparent-background png file in high resolution.
Real Estate Renders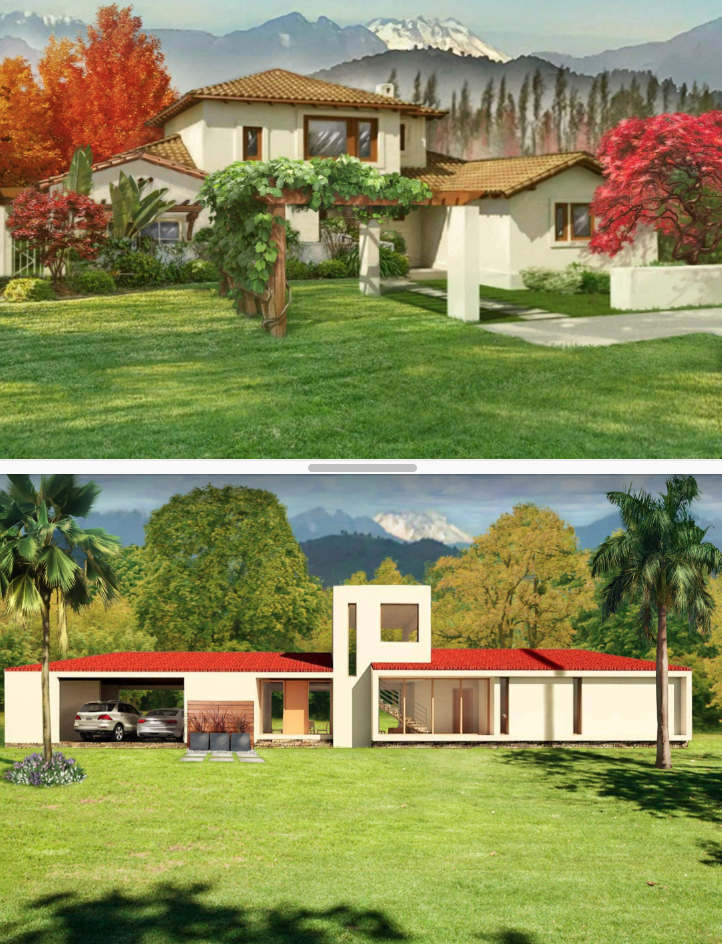 Sometimes I get approached by real estate agents or property owners to digitally paint their vision of a future construction project. These two houses have not been built yet, nor is most of the depicted vegetation actually there. The location, depicted in the background, however IS real. This particular lot in central Chile is currently an empty filed with a beautiful view of the andes mountains. The land owner is building multiple houses of various styles on the property, but the architect sketches that he has for these projects are not getting anyone excited. He came to me complaining that people are having a difficult time imagining what the drafts will look like in reality. He asked me to paint the houses in realistic light, with beautiful plants around them, nice manicured lawns, and of course the epic backdrop. The results were very satisfying. Immediately people had a much different, and a much more positive, response to the images of what is essentially the same buildings. It's all about presentation sometimes.
Personalized Pet Portraits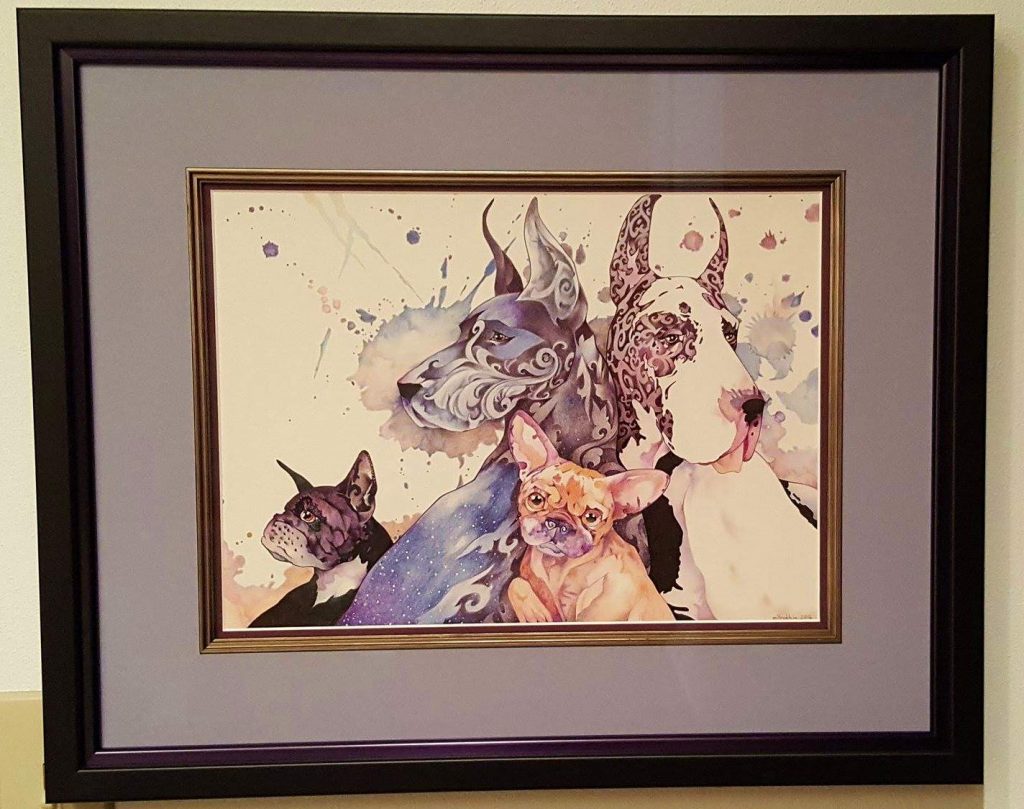 We all love our pets, and what better way to honor them as family members than to have their portrait done by a professional artist. Many people have photographs of their furry babies converted into oil, acrylic or pencil pieces. I take that art form a step further. Instead of simply changing the medium of the image, I like to capture the soul and personality of the animal.
Commission illustration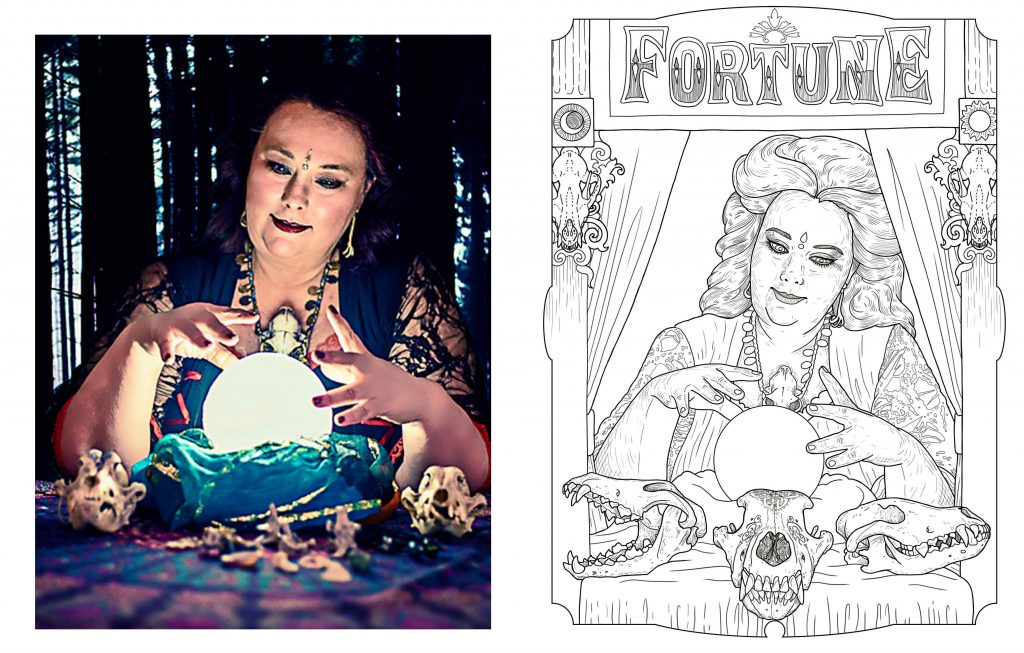 This is probably the most diverse category. It ranges from portrait post cards to personally tailored coloring pages to designs that will one day be etched on glass or carved out of metal. The possibilities here are endless, but all have one thing in common – the client's desire to have a one-of-kind art piece.
Logo Design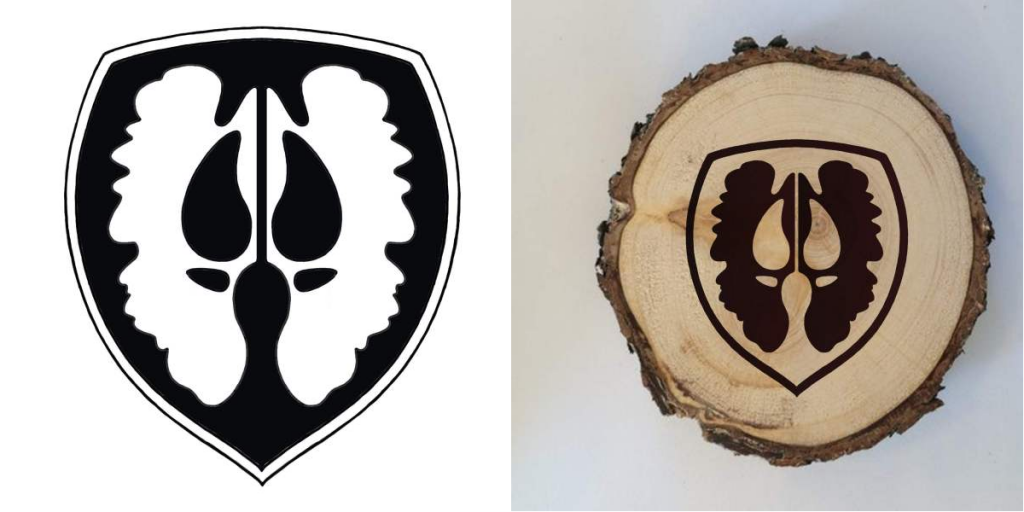 Occasionally I take on logo design work. As a painter and illustrator, designing a single simplistic thumbnail vector image is usually not something that speaks to me, however I have been known to design logos for those who seek something artistic and meaningful. The tricky part in creating a logo is cramming a lot of information and sentiment into a very simple hieroglyph. the process starts with much conversation and discussion about the product that is being branded. This logo, for instance, is an image that I designed for a sustainable pig and walnut farm.
These are just some examples of what you can hire me for. If you have a specific project in mind, head over to Upwork and hire YOUR personal illustrator – Lisa Mitrokhin.