These incredible works of art are not done by professional artists, they are not done or edited by me, they are done by my students, many of whom are beginner colorists and illustrators.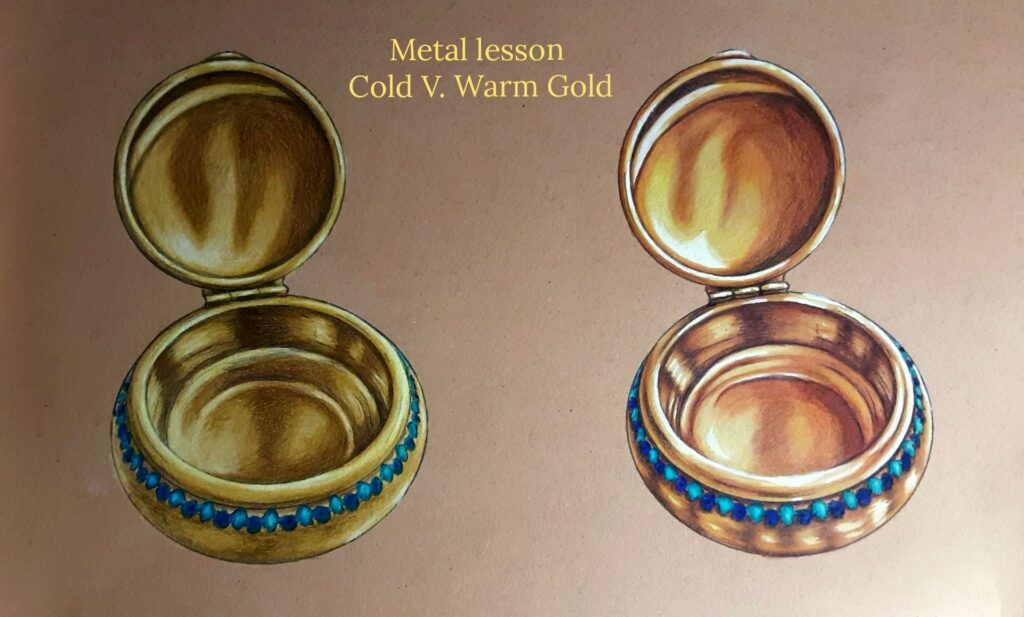 In my "How to Color Metals" course students learn amazing tricks and techniques for creating silver, gold, and copper effects with colored pencils.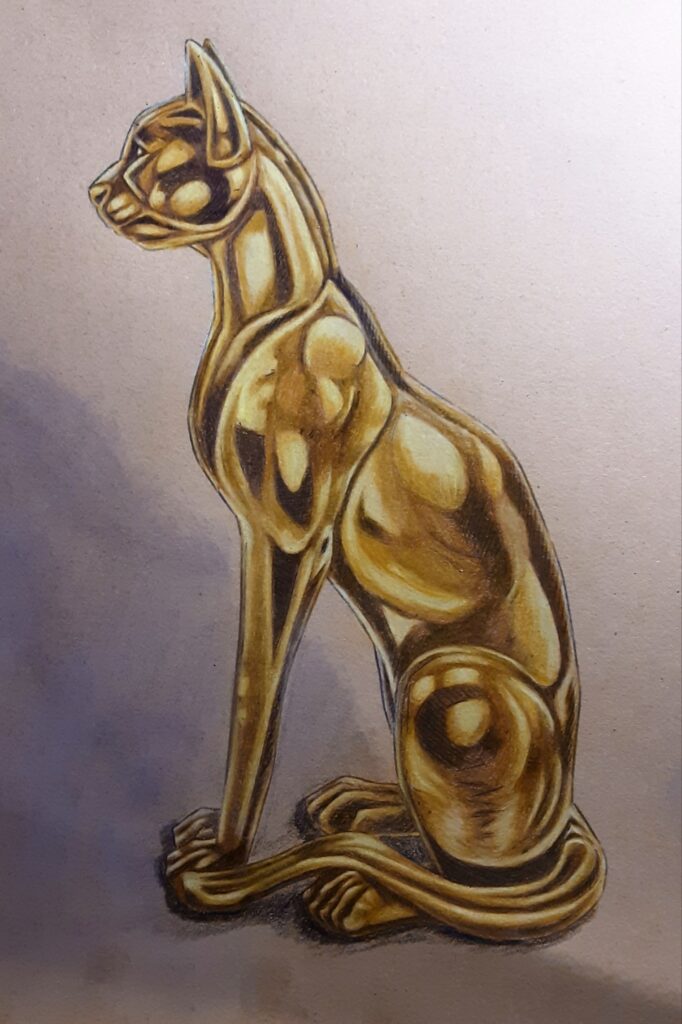 JOIN THE METALS COURSE
(click on the picture below)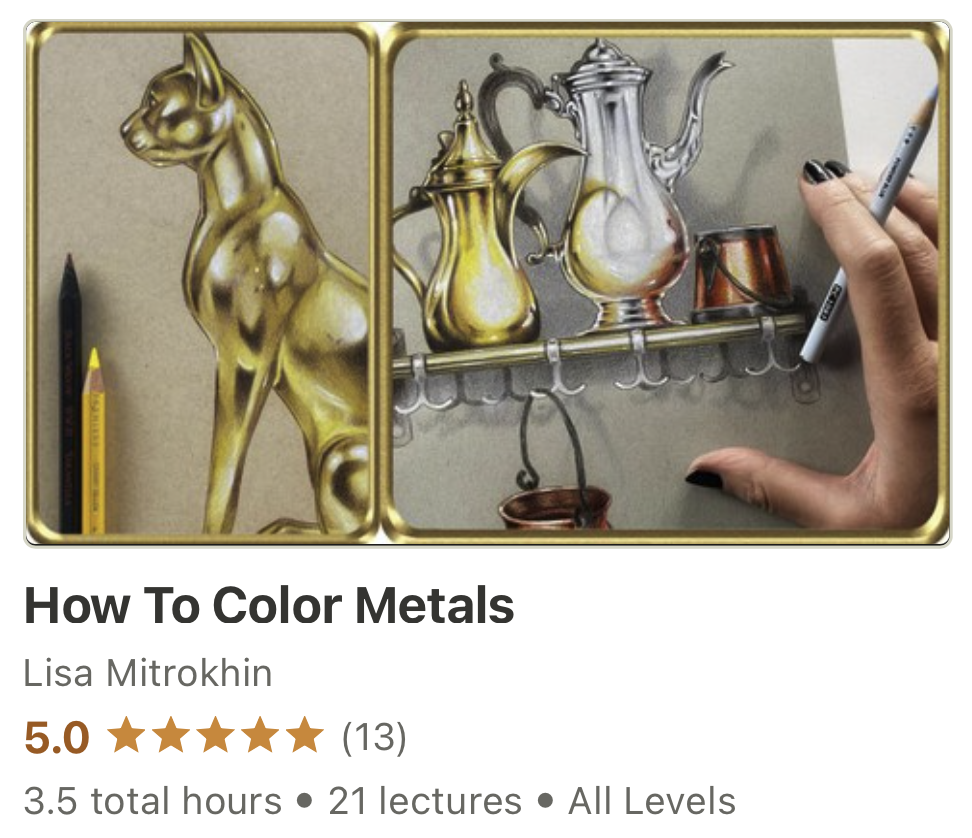 My skin tones course produces the most amount of homework and is the most applicable to adult coloring of all kinds and styles.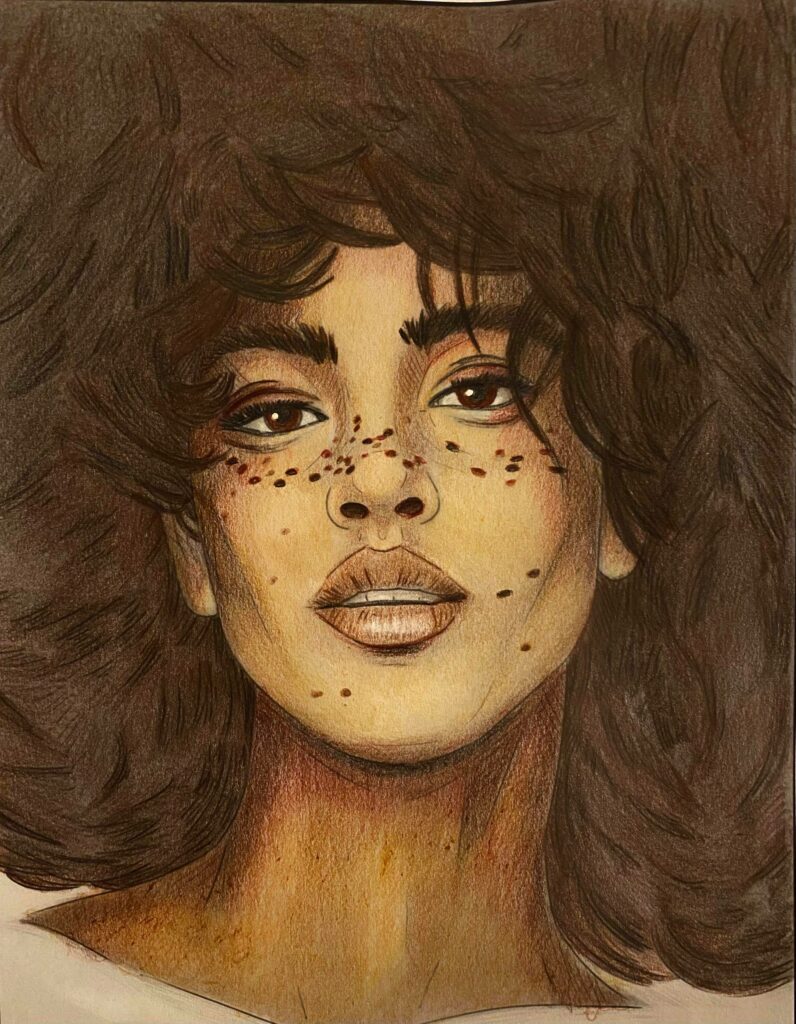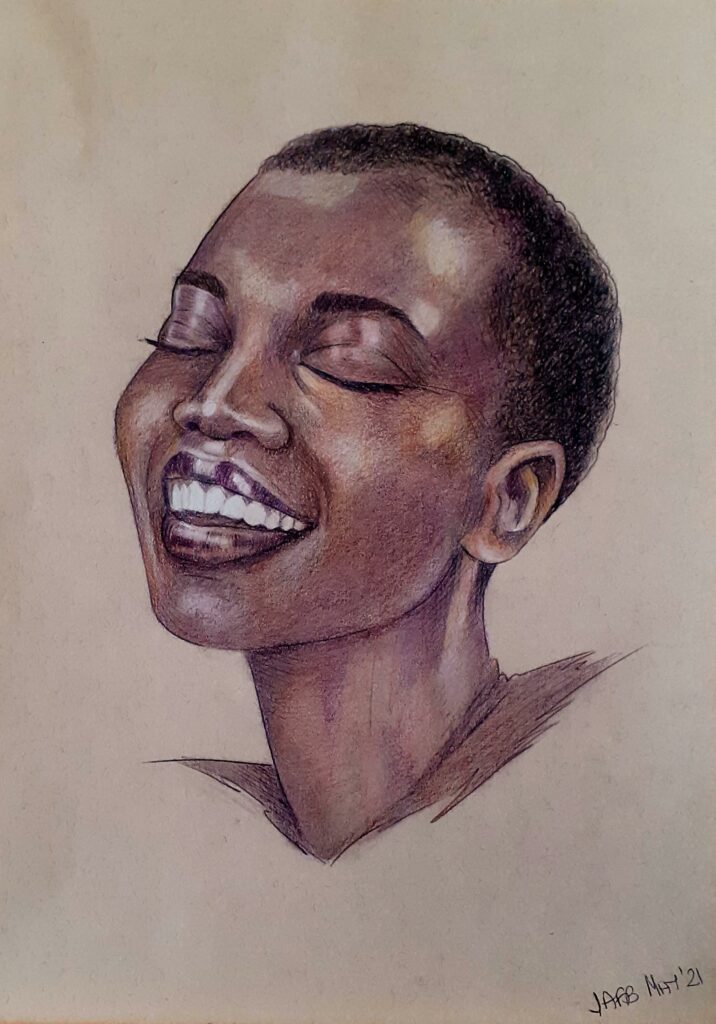 In my "Skin Tones course" students learn at their own speed, moving from pale skin tones, through olive and mid tones, and graduating with the trickiest one of all – the very dark skin tone. The examples shown here may look like paintings, but all the work is done with whatever pencils my students happen to have in their studio.
I teach theory, technique, and how to pick colors, not just how to copy what I do with what I use. I teach you to make art, on your own. All of my students go on and continue creating beautiful skin tone effects on pages by other coloring book artists.
JOIN THE SKIN TONE COURSE
(click on the picture below)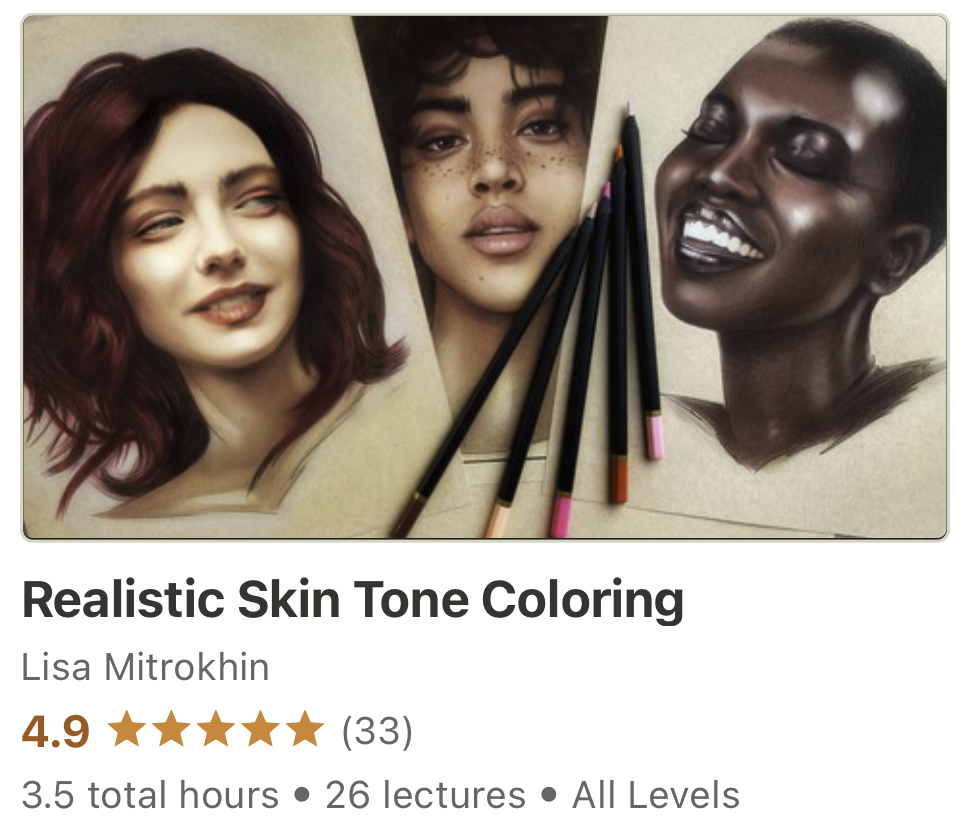 Crystals is my most technical course. If you care about the mechanics of why certain effects work on paper, this course is for you.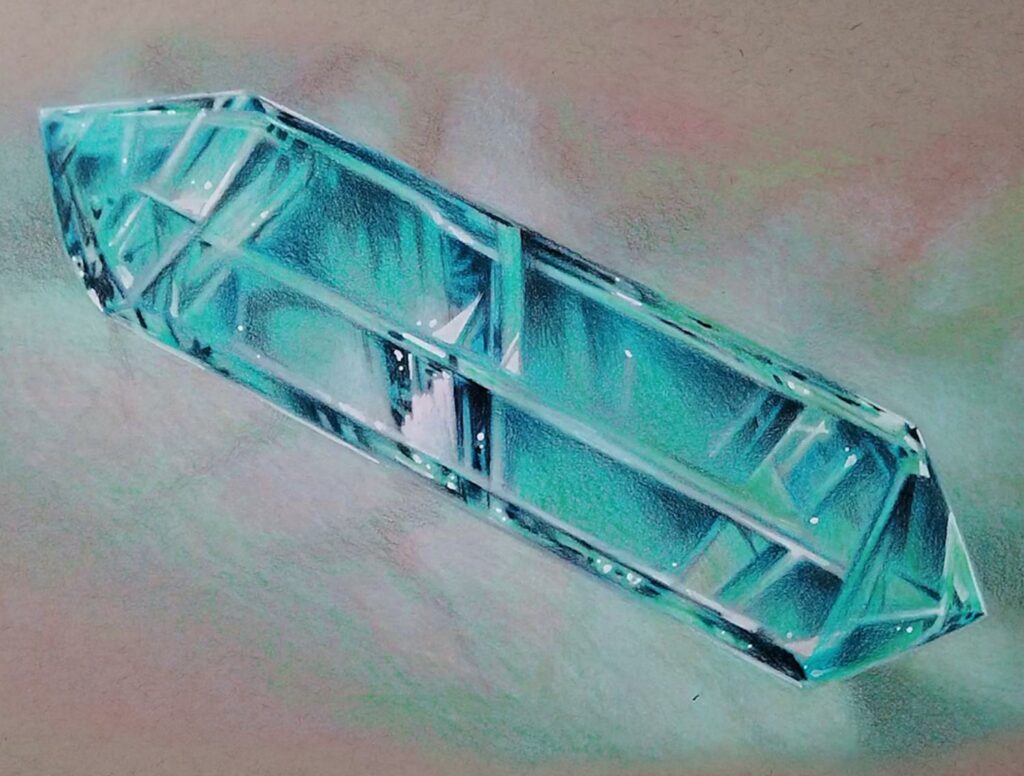 In my "How to Draw and Color Crystals" course students have an option to draw their crystals from scratch, or just use my coloring guides to work with colored pencils. We do single crystals, crystal clusters, and geodes, and there's a bonus gift for those who graduate.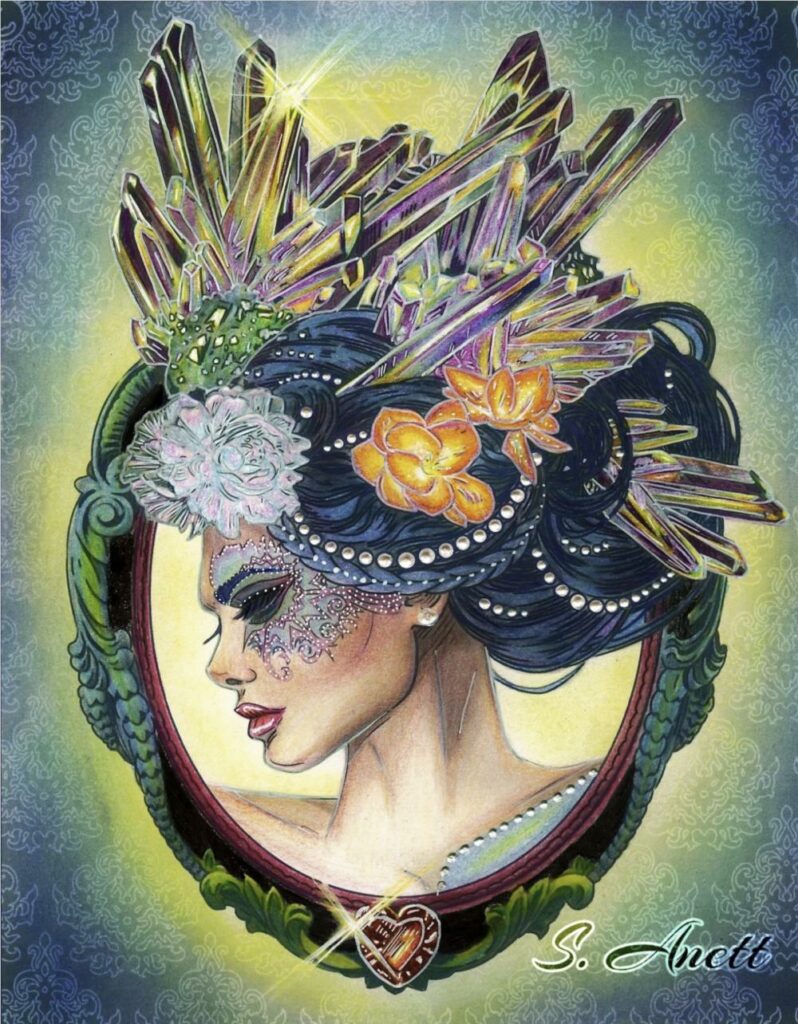 JOIN THE CRYSTAL COURSE
(Click on the picture below)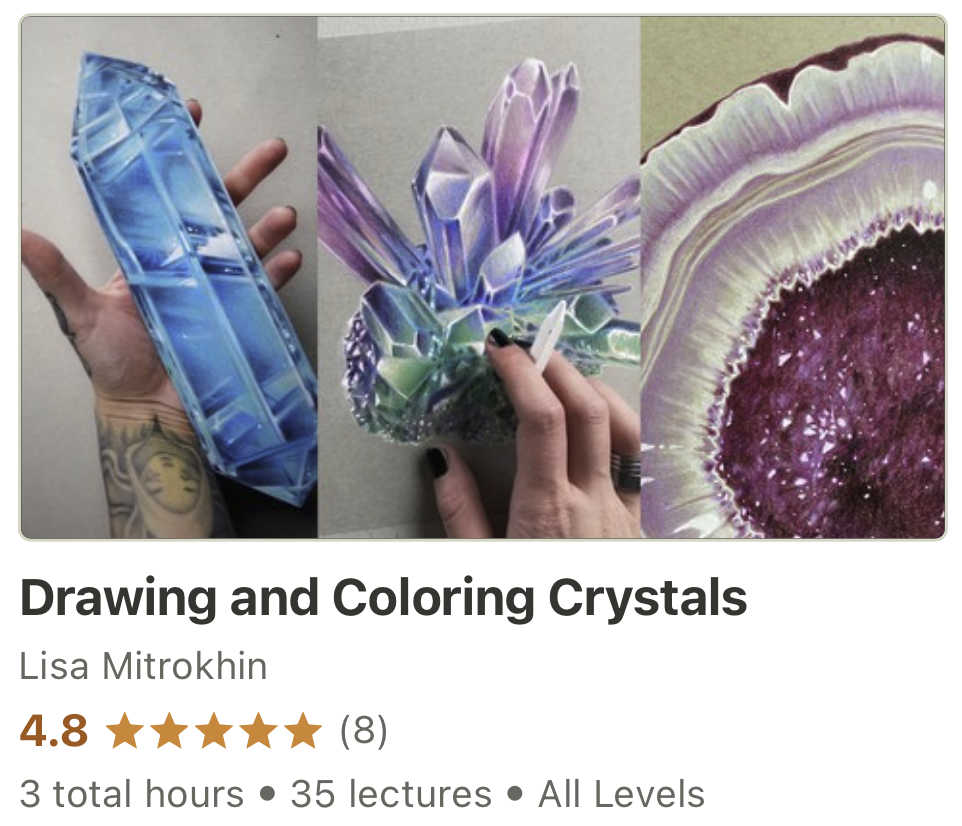 See you in class!