Line
Line art and coloring books
Early in 2016 an adult coloring book found its way into my studio. It was a curious thing, filled with very detailed line art. As a tattoo artist I was immediately drawn to it, yet I didn't know what to do with it at the time. I flipped through the pages on daily basis. I wasn't particularly blown away by the art work, yet I could not stop staring at it.  I was very intrigued. Why did I like this peculiar book so much? One day, as I was flipping through the pages, again, I found a perfect place to insert my own character. This page was mostly empty with just a  thin flower design stretched across it. My fantasy forest creature fit in perfectly.  I snapped a photo and posted it on Facebook. Within days several people were asking me to join their coloring groups. Coloring groups? What's this?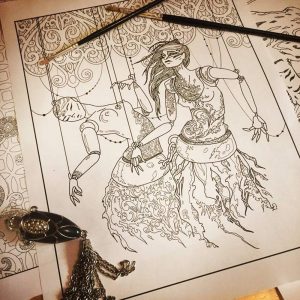 I soon discovered an entirely new and exciting corner of the art world. Thousands of people of all ages and backgrounds brought together by a very interactive hobby – coloring. I selected more fun pages in my one an only coloring book to play with, always adding something personal to each one. I found it interesting that I could never bring myself to color the given images. I felt that they were missing something very important to me – a story. Many of my new friends noticed this as well and soon began requesting that I make my own line art to color. I took their advice and began releasing individual coloring pages.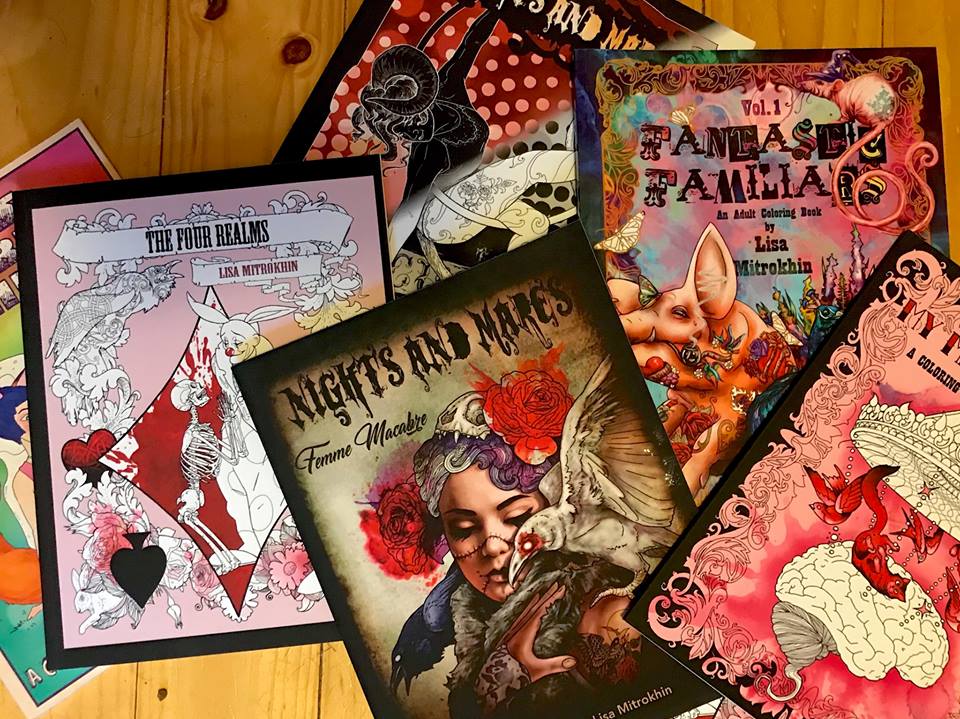 Little did I know back then what I was getting into or what would come of it. A year later I published my first coloring book The Four Realms, and begin a journey of publishing new book every few months. Today I have 9 published coloring books. Today, all of my books are available in print on Amazon and as PDF downloads on ETSY. In October of 2018 10 of my pages were featured in the very popular Coloring Heaven magazine (special issue 41), alongside three other extremely talented artists. You can find all of the page-by-page flip-throughs of all of my books within the blog portion of this website. Just select "flip-through" in the Category section, or browse through the articles.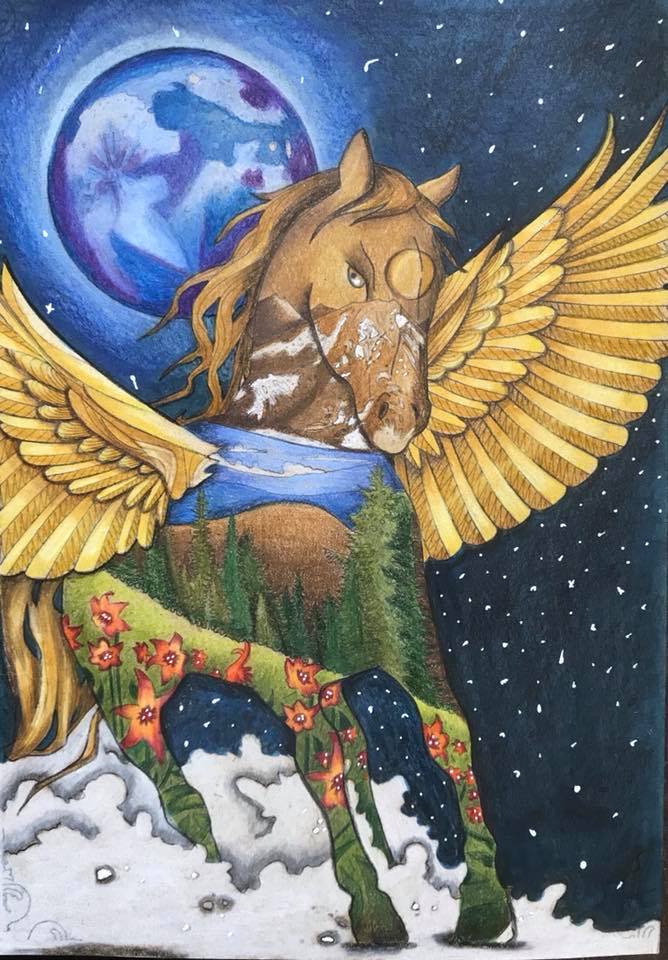 In my Facebook group, TALM-The Art of Lisa Mitrokhin, my colorists are working with images found in my books as well as independent sets that I prepare for them for our events. Some of the work that they present me is outstanding, to say the least. The best thing about our little circle of colorists is that many of the members are using coloring as therapy. We have members who are simply stressed with daily life, but we also have members suffering from clinical depression, mental and physical disabilities, and terminal illness. Being able to impact their lives in a positive way is a feeling that does not compare to anything else I've done as an artist.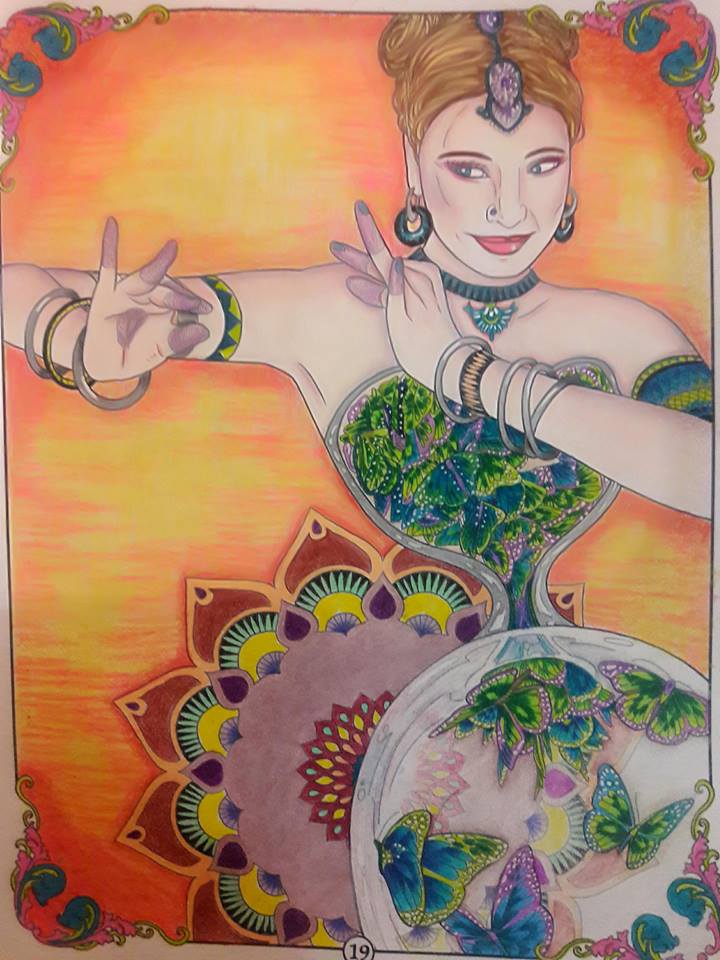 I encourage my members to use my pages as inspirations to create art and to tell stories rather than simply color in between the lines. I believe that the therapy in coloring does not come from the methodic small muscle use, but from self-expression.