Join my free community TALM
TALM is a unique community that brings together colorists, illustrators, and other creators to learn new techniques, share our projects and connect with others who have similar interests; so that we can take our creations to the next level, and gain comfort and confidence that transcend to other areas of our lives.
No strings attached
While I pay to run TALM, there's no cost or pledge to join. All you have to do is knock. Request to join and I, or one of my hosts, will personally approve you, and you're welcomed to the family.
Start every week with a smile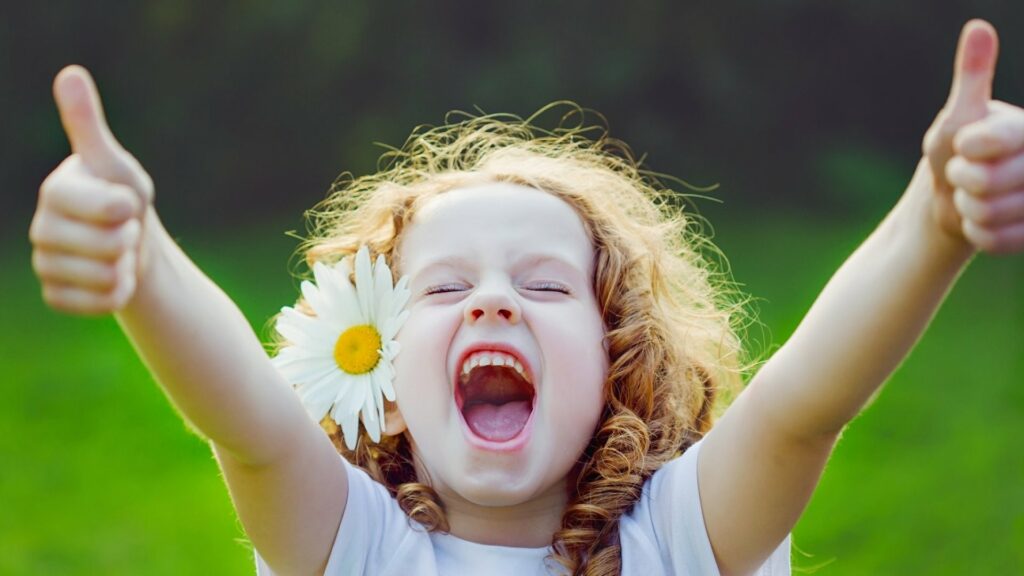 Every week at TALM starts with FEEL GOOD MONDAY, where members share one positive thing in their life. This tradition kept a lot of us going through 2020 and continues to keep members smiling and sharing stories.
Watch the TALM orientation video here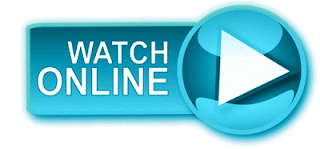 Every day and adventure
Besides Feel Good Monday, we have Time to Play Tuesday where we solve visual puzzles and brain teasers; Welcome Wednesday where we welcome one of the newest TALM members, Throw-back Thursday where I bring back a long forgotten video tutorial from my YouTube channel; and Fun Fact Friday, where I post a random interesting piece of trivia, like the fact that cotton candy was invented by a dentist.
Lurkers welcome
TALM isn't alike a Facebook group. No one is required to participate, nor are anyone's posts censored. TALM is like a lounge or a private club. If you want to stay in your room all day and just watch others play – you're more than welcome to. If you want to share your art and colorings – MORE than welcome. If you only care about playing games on Tuesdays – nothing wrong with that.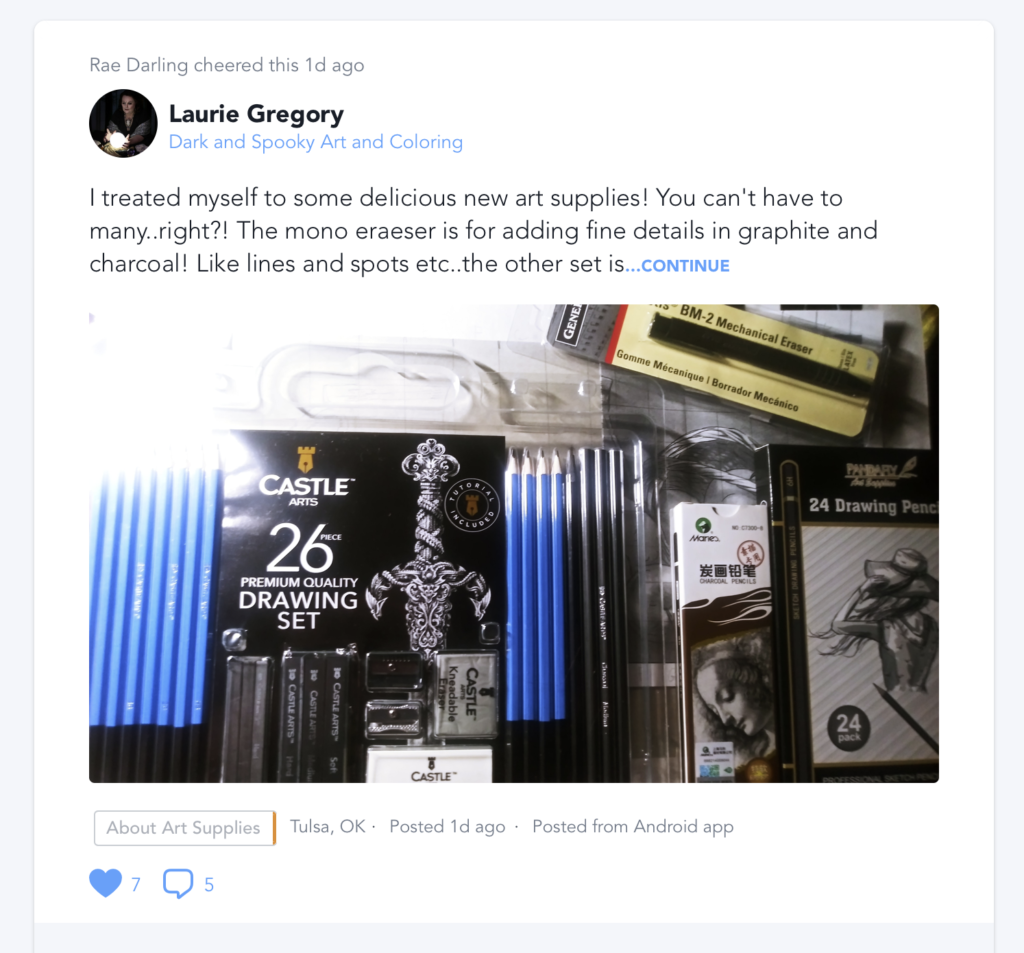 Designed for communication
TALM is hosted by Mighty Networks and is designed to have members communicating with one another. We have Topics, private Circles, members can find each other by "interest" or even by physical location. The possibilities are endless. Swing by and check it out for yourself.
Family perks
There're many additional benefits to being a member of my private community, like free coloring pages, tutorials, behind-the-scenes updates and much more. For instance, in the Topic Gift Pages by Lisa topic, I have dozens of free coloring pages, each with a corresponding video tutorial. These pages are not available anywhere else, and the list is constantly getting updated.
Additionally, my Patrons enjoy their own private Circles. These are like tiny groups within the community. There I can post tier specific gifts, set up evets, and members can chat privately amongst themselves.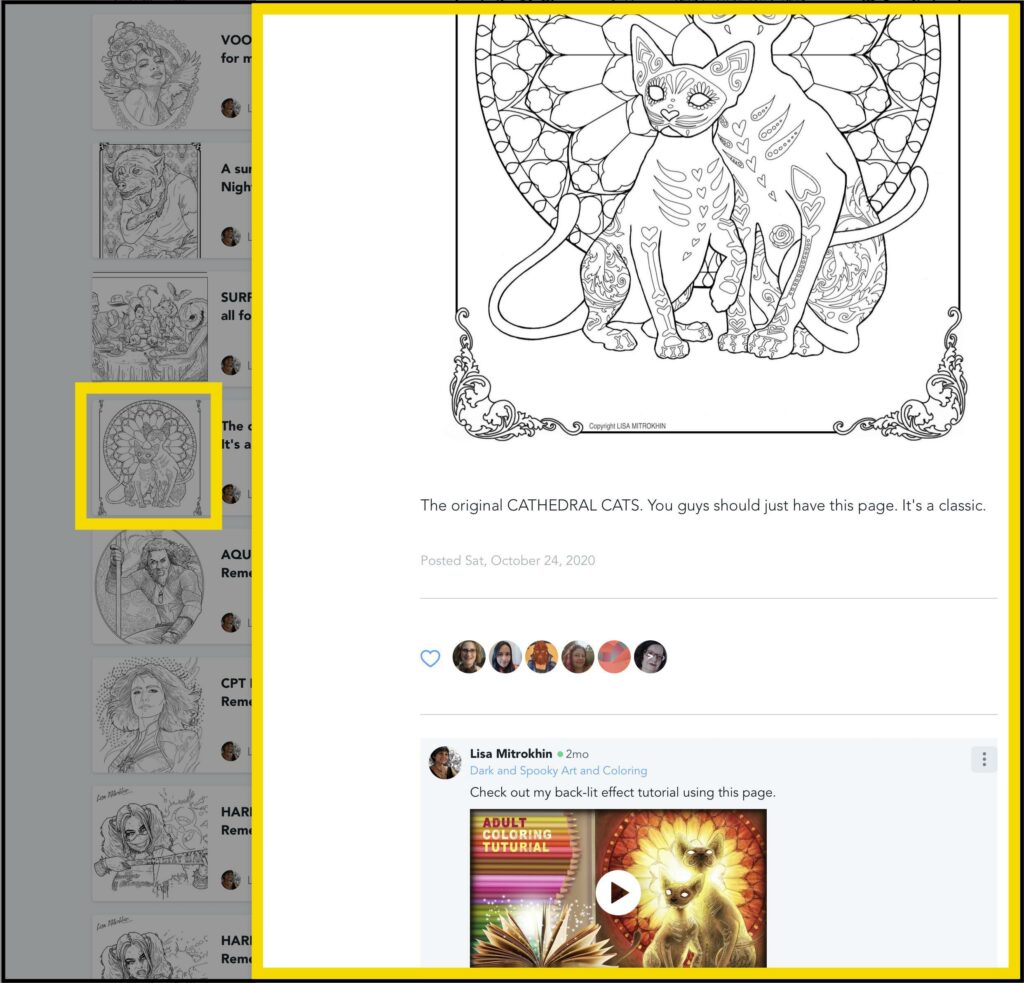 So, come join the family. We're excited to meet you.