At the Dragon Fox tier of my Patreon community, patrons receive a monthly private art lesson (valued at $300.00 outside of Patreon), in addition to their other benefits. This is a very limited tier, mainly because of how much prep, work, and post production these lessons take on my part.
This is what my student who is learning how to draw wolves sees when we meet for our lessons.
My students and I meet over a Zoom call, and I have multiple screens that I share, including my drawing board for a live demo, the screen with me on it so that we can talk in real time, screens for the study material that I've prepared, and my i-pad screen for digital demos.
THIS, however, is what this pretty presentation looks like from my side of the camera.
I talk at the camera in front of me, that also has an overlay screen showing me my student's real time video footage.
It's the closest thing we can get to actually being in the same space at the same time. The technology that goes into making these lessons possible is quite extraordinary.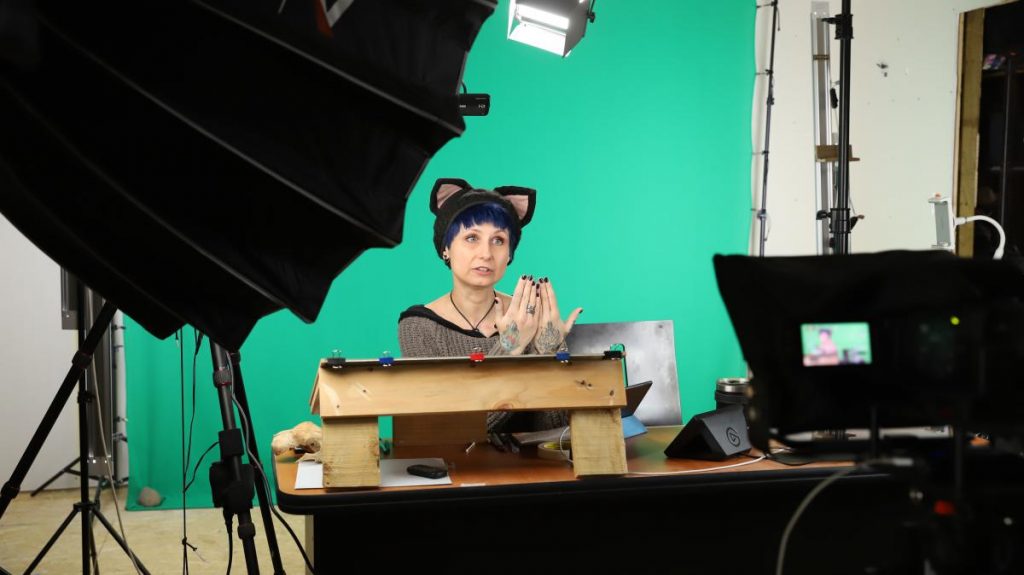 After the hour is up, I take the recording of the lesson and send it to the student to reference at their leisure. Additionally, I send them photos of all the drawing that I've done for their personal study.
Throughout the month, students are in constant contact with me on social media and run their homework past me on regular basis. We start every lesson with homework review, and proceed with the curriculum that I structured just for them based on the progress they've made since the last meeting.
I answer any and all questions that my students have and tailor the rest f the program according to their comfort, curiosity, and skill levels.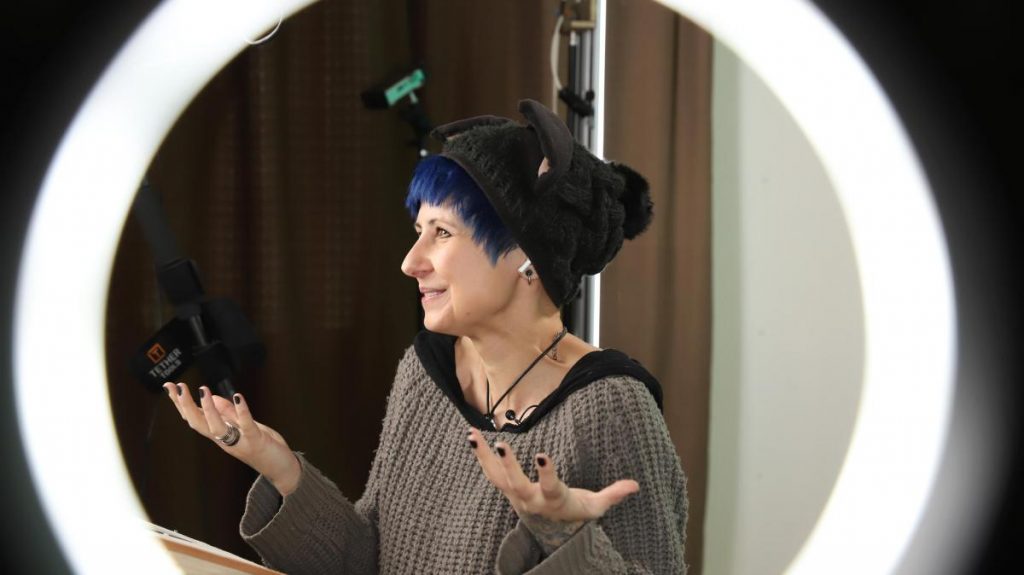 My students decide what they want to learn. Cassandra specifically asked for wolf studies, with emphasis on fur. My other student, Laurie, has never drawn before and is starting from the very beginning. I'm teaching her basic shapes, light and shadow placement, 1-point perspective, and sketching and shading with charcoal. She specifically requested a focus on apples. Another student of mine has been doing color-along work with me, on a page that I drew just for her, and this coming weekend I'm doing my first demo on how to paint with pastels. It's all very personal.
So, if you wish to learn something speficic, come jon the Dragon Foxes and tell me what YOU want to learn. I'm happy to teach you anything and everything that I know.
Join me on Patreon. But don't wait too long. I'm limiting this tier from 20 to 10 because that's all the time that I have to offer at the moment. Perhaps in the future I can expand this tier again, but for now, it's 10 private students.
I hope to meet YOU soon.